Italian mafia hounds and maims journalist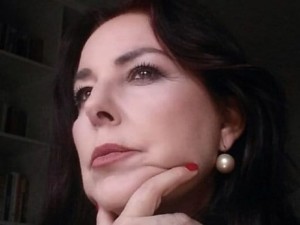 Italian investigative journalist Maria Grazia Mazzola has been fighting a battle against the Bari mafia and an increasing sense of impunity for the past two years and she is not giving up despite the toll.
Mazzola, an investigative journalist for Italian news station TG1, has had her jaw fractured after being punched by Monica Laera, a mafia wife and boss, in February 2018 after she took an interest in the rape trial of 21-year-old Ivan Caldarola – Laera's son.
Laera punched Mazzola in the face as she was carrying out an interview in Bari about Caldarola who is charged with rape of a 12-year-old girl.
Although charges were filed against Caldarola, Mazzola is still waiting for a verdict, which is scheduled for May. This could easily be postponed, however, with the ongoing lockdown to prevent the spread of corona virus in Italy.
"My question is – why wasn't she put under electronic surveillance? She is still walking around free," Mazzola told The Shift.
Even though there is a pending request by the Bari prosecution to electronically tag Laera, no decision has yet been taken.
Mazzola, an investigative journalist for more than 30 years working for RAI, said that she was mentally and emotionally exhausted living under the strain. "I am threatened. No one writes about her or about the mafia…. The press is either afraid or know their lawyers who immediately get in touch to make a fuss about an article written".
"There is no such thing as free press here (in Italy)," Mazzola said.
The harassment was not only limited to being punched in the face. During the first court sitting in January, she noticed from photos that there were certain "suspect" people behind her. These were passed on to the police.
"Each time I write about the son or the family, she files a defamatory suit in court or I get threatened… the libel suits that she has filed have always ruled in my favour," Mazzola said.
Earlier this month, Caldarola was one of a group of inmates who escaped from a Foggia prison. Mazzola put up his prison photo on her Facebook page and with a public call for information together with an appeal to contact the authorities with any information.
Within five minutes, she received a message saying that "Laera did the right thing to beat you, mind your own d*** business". The message was quickly deleted but not before she took a screenshot and passed it on to the police for investigation.
Caldarola eventually went to his mother's house and she accompanied him back to prison. "Can you tell me in which country this happens?" Mazzola said.
"It is very tiring and exhausting – my life changed since I was beaten. I was sucked into another dimension of violence and lawyers and court hearings… it is terrible."
This created a situation where citizens failed to report crimes or any wrongdoing because of the insurmountable problems that they would have to face. This was wrong.
She referred to Maltese journalist Daphne Caruana Galizia and said investigative journalists had become public targets after exposing crimes and corruption.
"When citizens see that a journalist was attacked but Laera is walking free – this is a really bad example of impunity," Mazzola said.
Investigative journalists exposing the truth on criminals and should be safeguarded and given maximum protection – even at an EU level. "We are so exposed and vulnerable. It is not possible to go on this way".
* Fonte: The Shift News
Trackback dal tuo sito.